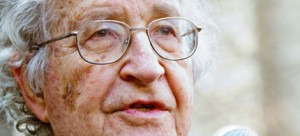 Occupy Wall St. May Day General Strike is happening Tuesday May 1, 2012 across the US.
NO WORK – NO SCHOOL – NO SHOPPING – NO BANKING – NO TRADING
THE PEOPLE OF THE PLANET WILL TAKE TO THE STREETS
May Day
Noam Chomsky (awarded Sydney Peace Prize), Reader Supported News
29 April 12
"If you're a serious revolutionary, then you are not looking for an autocratic revolution, but a popular one which will move towards freedom and democracy. That can take place only if a mass of the population is implementing it, carrying it out, and solving problems. They're not going to undertake that commitment, understandably, unless they have discovered for themselves that there are limits to reform."
http://readersupportednews.org/opinion2/441-occupy/11190-may-day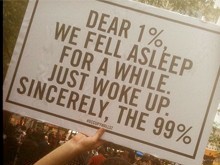 Occupy Wall St. is a movement consisting of "The 99%" of the people expressing their voices of freedom, who are fed up with the state and federal law makers giving tax breaks for the wealthy "1%", slashing budgets and jobs. The demonstrators are protesting the banks getting bailed out, "We the People" getting sold out and corporate greed. It takes courage to speak our truth.
Take to the Streets
Last Fall I felt it was time for me to lend my voice and my presence to the cause of freedom and take to the streets at Westlake Park in Seattle. Donning a raincoat, boots, backpack and camera I got a ride from my daughter from our NE Seattle neighborhood.
For years I have been feeling that things will not change for the better in our country until the middle class and the poor take to the streets in peaceful protest against the government, Banking system and corporations who put money before the needs of "The 99%". I admit that I am guilty of sitting on my butt complaining about how the banks got bailed out and how we got sold out. Now I am ready to change that and speak my truth, too.
Now is the time to take to the streets and speak truth to power. "We the People" truly have the power for this is our country that has the "Freedom Documents" from Early America — the Declaration of Independence, the Constitution and the Bill of Rights which guarantee our rights.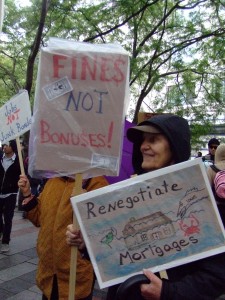 Voices of Freedom
Here are some of the voices of freedom that I heard and spoke myself at Occupy Seattle:
"The one thing we all have in common is that We Are The 99% that will no longer tolerate the greed and corruption of the 1%."
"Let's not give up, because the whole world is watching."
"Enough is enough. Right is on our side. Occupy Seattle."
We all have an opportunity to express our voices of freedom, too by coming down to your closest Occupy Wall St. location to demonstrate.
Occupy Seattle, Occupy Wall Street and the other movements across the US are the beginning of the Second American Revolution that is necessary to bring about change in our country.
We have the opportunity to speak our truth by participating in a general strike on May Day. Let's stand together in unity and take to the streets.
NO WORK – NO SCHOOL – NO SHOPPING – NO BANKING – NO TRADING
THE PEOPLE OF THE PLANET WILL TAKE TO THE STREETS
What do you have to lose if you don't? More of your freedom for sure.
More Related Articles:
 Occupy Seattle – Voices of Freedom
*  *  *  *  *  *  *  *  *  *  *  *  *  *  *  *  *  *  *  *  *  *  *  *  *  *  *  *  *  *  *  *  *  *
Order "Collaboration In Spirit" Meditation CD here:
*  *  *  *  *  *  *  *  *  *  *  *  *  *  *  *  *  *  *  *  *  *  *  *  *  *  *  *  *  *  *  *  *  *
Intuitive Readings Seattle – Reiki Healing Seattle – Meditation Seattle
For more than 29 years I have been helping many people from all walks of life and across the world, including India, China and England. Some clients prefer to come see me in person for an Intuitive Reading.
However, the majority of my clients call me for phone sessions. Intuition is unlimited as God is unlimited so it doesn't matter whether you are in the same room with me or in Hong Kong! My intention is the same – to serve as a channel of clarity and healing to assist you in all areas of your life. Doing this work makes me truly happy and I blessed to be able to help people and do what I love.
When you set up an Intuitive Reading in Seattle or a phone session with me, it's best to write down your questions ahead of time. This helps focus your intention on what it you want guidance for in your life.
At the beginning of your Intuitive Reading, I go deep into a meditative state and ask Spirit to allow me to be a clear and pure channel of love, healing and guidance for you. The answer to each question flows through me in words and pictures and the information received is spiritual in nature, yet practical for every day life.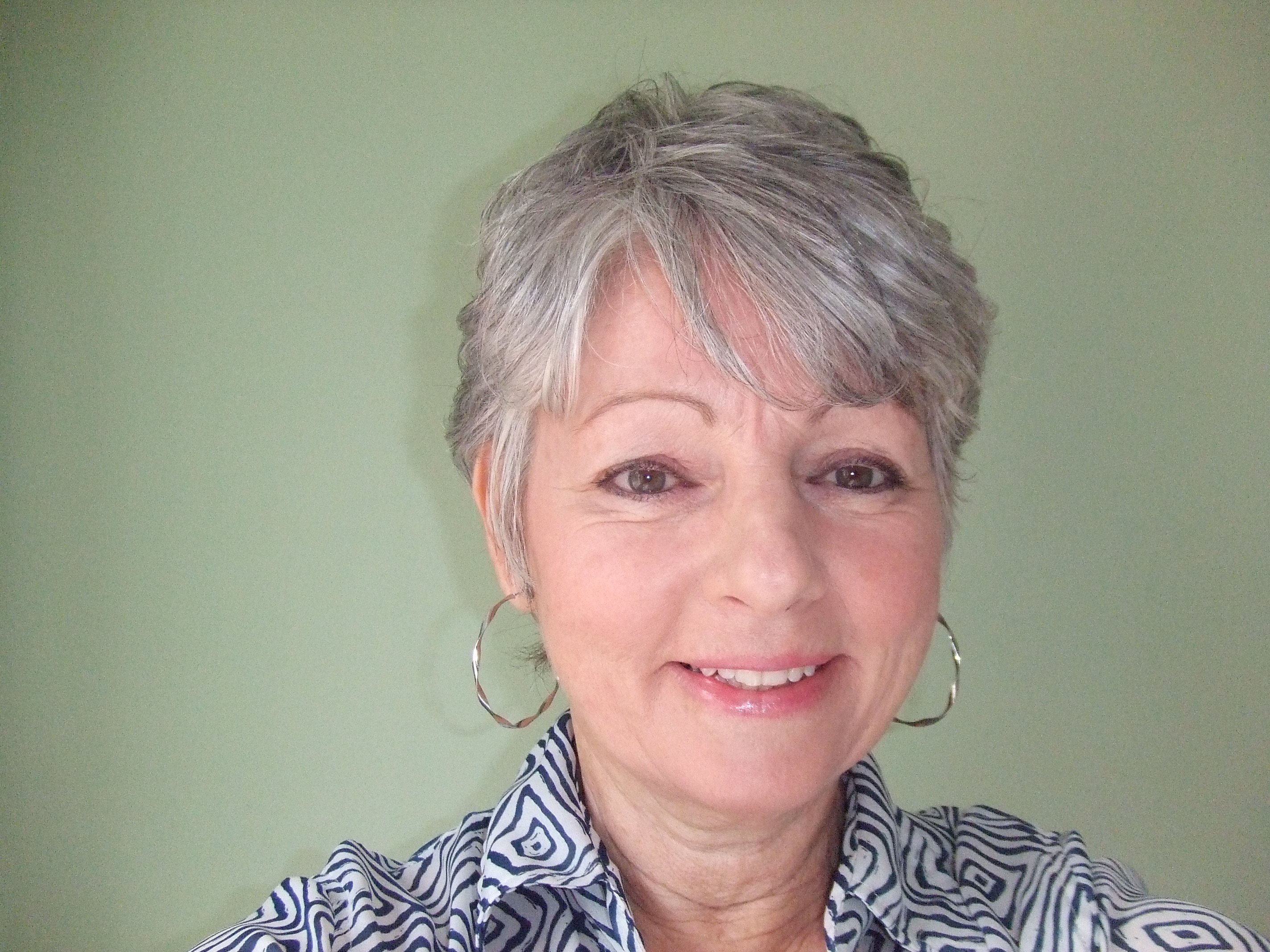 Live your true potential
Feel your own wholeness
Experience inner peace and joy
Express your creativity
Be who you really are- perfectly human and perfectly divine
For more information about Reiki Healing, Intuitive Readings and Meditation or scheduling a session, please fill out the online contact form or give Maureen a call at (845) 706-HEAL (4325).
Namaste
Love & Blessings
Maureen